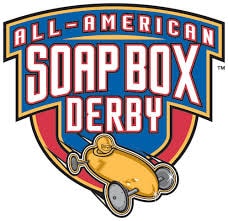 The 63rd Conshohocken Soap Box Derby will be held on Friday, July 4, 2014 at 8:00 am on Fayette Street, rain or shine. Conicelli Autoplex of Conshohocken is proud to sponsor this event.
The All-American Soap Box Derby, "The Greatest Amateur Racing Event in the World," is a youth gravity racing program for boys and girls ages 8 through 17 years old. The goals of the Soap Box Derby have not changed since it began in 1934: to promote families working together, to teach children some basic skills of workmanship along with the spirit of competition and the perseverance to continue a project to completion. Across the United States and around the world, family time is spent together building Soap Box Derby cars. Lifelong bonds are developed as the "Derby Experience" is shared. The Soap Box Derby is a program that will provide cherished memories that you will enjoy for a lifetime.
It will be a full day of family-oriented fun with food, refreshments, games, exhibits, and most importantly, the 65th edition of a perennial favorite Conshohocken event, proudly sponsored again by Conicelli Autoplex. Good luck to all the racers!