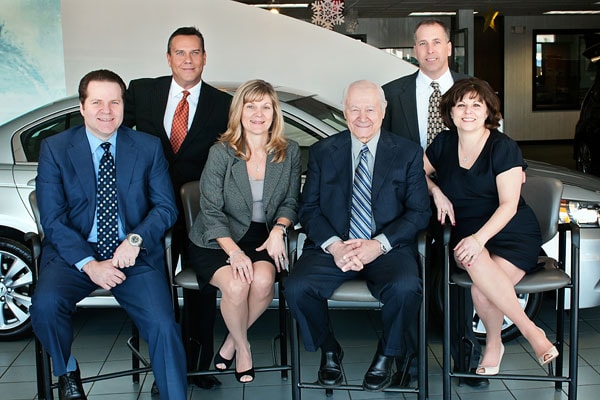 A Brief History of the Conicelli Autoplex and Our Family

Dom Conicelli, Owner and Dealer Principal, was born and raised in Conshohocken, PA. He graduated from Villanova in 1954, and began his career with General Motors. In 1957, he started his own business called Hy-Speed Auto Sales. In 1963, the name was changed to Carriage Trade Auto Auction, which is still in operation today.
Since its founding in 1982, the Conicelli Autoplex has expanded until now to comprise five new- and used-car dealerships in Conshohocken, PA, and one in Springfield, PA.


Many members of the extended Conicelli family are actively involved in managing and operating the business, among them:


Dom Conicelli
President



Michael Hammond
Vice President, Sales and Marketing



Lori Hammond
Digital Director



Donna Conicelli
Human Resources Manager



Brian McNally
General Manager, Carriage Trade Auto Auction



T.J. Smith


Business Operations Manager




 
Mark McDonough


Fixed Operations